Get Listed On PartyBus.com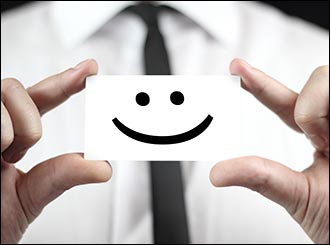 All packages include the same great features. Our packages only vary by vehicle quantity you list. No more paying per lead, view, click, or bidding wars. We make things simple, and that's
worth smiling for
!
INCLUDED

Unlimited Email Leads


Unlimited Phone Leads


30 Day Free Trial
NOTE: Leads are ONLY sent to the company that owns/services vehicle(s) requested by the customer.
How It Works?

Customer Visits PartyBus.com
The customer visits our website directly or finds us through major search engines, social media etc.

Customer Requests Quote
The customer selects city, then requests a quote for a specific vehicle online, or by phone.

Company Books Trip
Your company provides pricing to the customer, then takes their booking directly. No middle man!
FAQ
How many leads can I expect?
Leads quantity vary by area. Some companies consistently see hundreds per month. The quantity comes down to the size of market in your area, age/condition of fleet, quality/quantity of pictures/videos for each of your vehicles.
How much does advertising cost?
Packages start off at only $25 CAD/month. Prices vary by area, and quantity of vehicles you want advertised. Our low cost advertising packages typically pay for themselves with a fractional cost of the first booking you take. For more information, please fill out the "FREE Trial Request" form below, or call our sales department 1-888-727-8928.
What's included in the email lead?
You'll receive all information that the customer fills out on the free quote form listed below each vehicle on our site. The customers complete contact information (first name, last name, email address, phone number), trip information (trip type, occasion, estimated hours of service, age range of passengers), trip itinerary (pick up date, pick up time, pick up address, destination address, return date, return time, return address), plus any additional comments they may have.

The free quote form available under each vehicle was designed to provide you with enough information to understand what the customer is looking for, and provide them with a quick quote.
How do I get phone leads?
Customers can opt to click a button to display your phone number. On paid listings the number can be a toll free phone number that is paid for and provided to you, by us. We can setup the toll free phone number to call any local number(s) of your choice. You will be prompted to press 1 to accept the call when you pick up on the line.

This feature was design to allow you to easily keep track of the customer volume we send your way.
Can I cancel at any time?
Absolutely, but you won't want to. Over 95% of companies that try our service decide to stay with us, and have stayed with us ever since. Our system works by providing premium quality leads, that can fairly easily be converted to actual bookings. Most companies that quote customers in a friendly, professional, and timely manner, enjoy a (1 in 5) - (1 in 8) conversion rate, from lead to sale. That's just one of the reasons companies choose NOT to cancel.
FREE Trial Request
Alternatively to filling out the form above, you can always call us to setup your FREE TRIAL:
Toll Free: 1-888-(727-8928)